Peatlands can be found across all five continents, especially in the Northern hemisphere and in Southeast Asia. Many of them are in pristine or near-natural condition, but they are also increasingly degraded and often misunderstood. Peatlands are extremely important for our climate and biodiversity. In many regions, they also play an important role for society and the economy.
Drained peatlands are widely used for agriculture (7%), forestry (4%) and many other purposes. Of all the peatland areas, 0.1% are used for peat extraction, and 0.05% for growing media. The tropical peat swamp forest in Southeast Asia is especially vulnerable, with an incredible variety of species; it is also a huge carbon store.
It is estimated that peat accumulation has stopped across approximately 50% of the original global mire area, primarily due to the impact of the climate and human activities. Peatland management requires wise decisions involving all stakeholders.
Learn more at https://peatlands.org/peatlands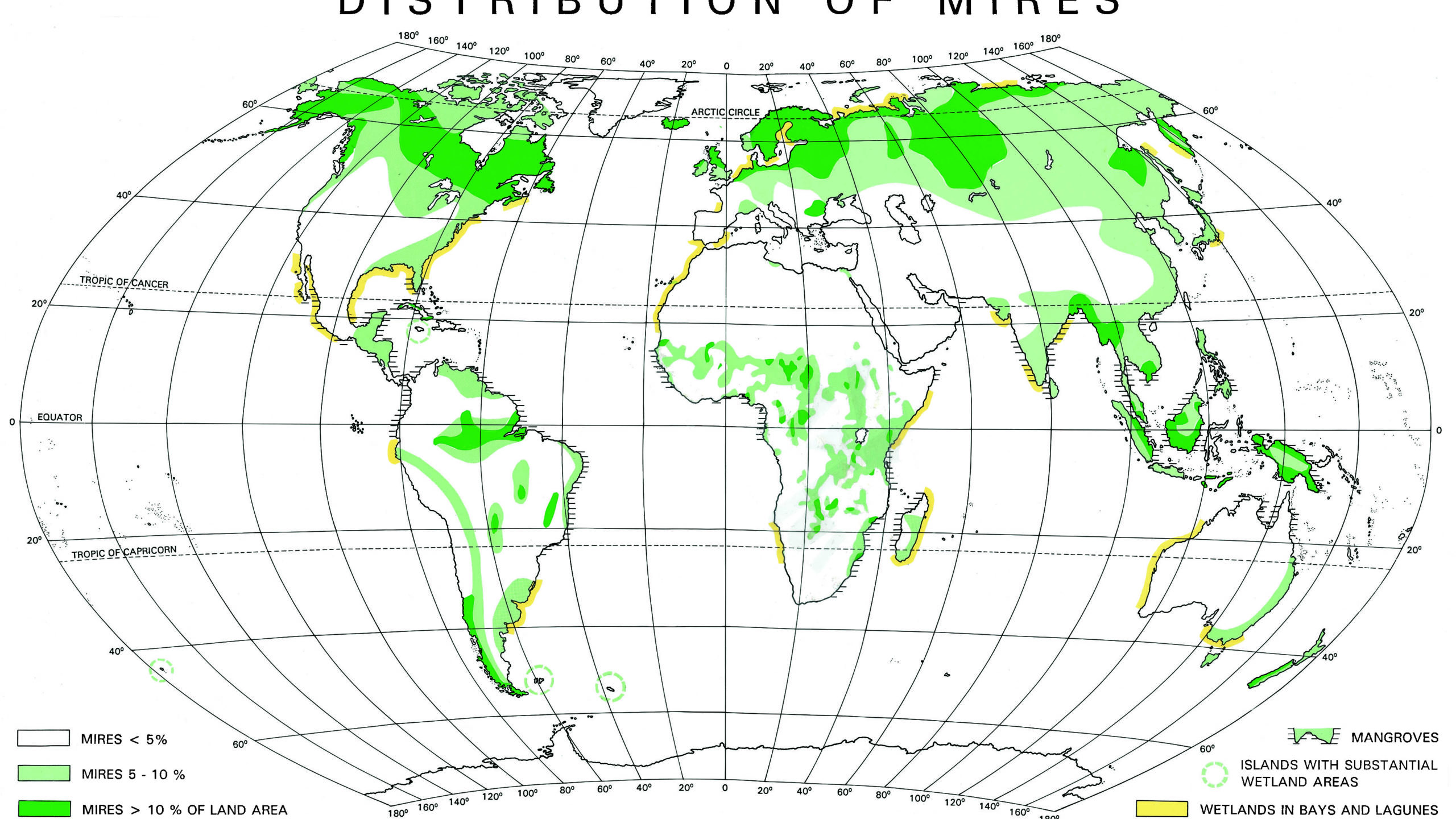 Distribution of Mires. Eino Lappalainen, Global Peat Resources 1996, International Peat(land) Society