The Annual Assembly of National Representatives has elected Marko Pomerants from Estonia new IPS President for the period 2020-2024. Mr. Pomerants will start his position on 18 June 2020. The Assembly, which was held by email during 10 – 18 June, also elected the First and Second Vice Presidents as well as five new Executive Board members. More information can be found below.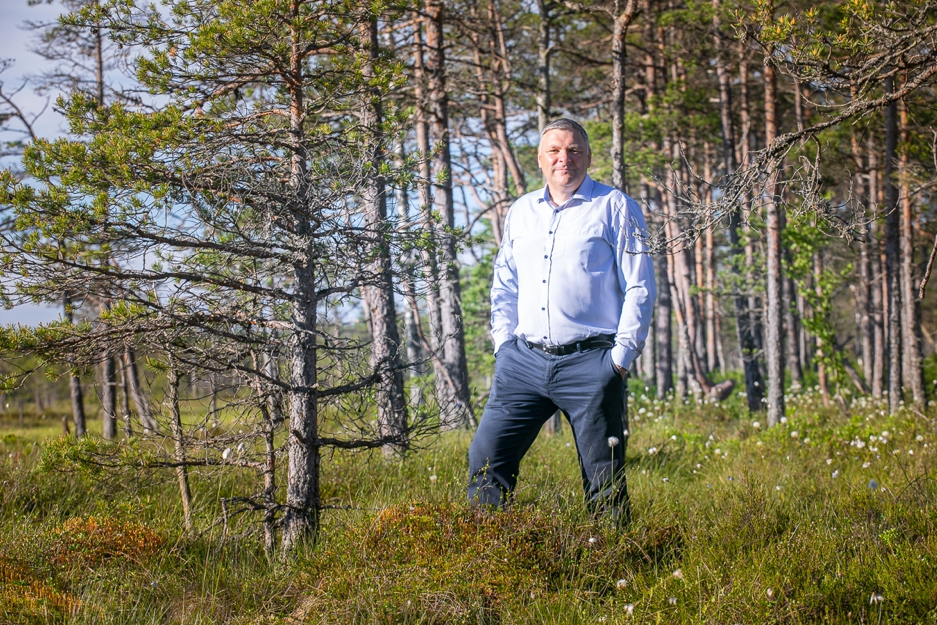 Photo by Ain Liiva / Virumaa Teataja
Introduction of the President
Mr. Pomerants was born on 24 September 1964 in Estonia, Laane-Virumaa, Tamsalu. He is married and is father of two sons. After his studies in Geology (Hydrogeology) and Public Administration, he worked many years in the environmental administration. He was deputy head of Rakvere Nature Protection Administration (1989-1990), Head of Nature Protection Service at Lääne-Viru County Government (1990-1994) and Head of Environmental Department (1994-1995). From 1995 onwards, Mr. Pomerants became an important political figure in Estonia. He was Governor of Lääne-Viru County 1995-2003 after which he served as Minister for the Estonian Government for 15 years; as Estonian Minister of Social Affairs (2003-2005), Estonian Minister of the Interior (2009-2011) and Estonian Minister of the Environment (2015-2017). In 2016, Mr. Pomerants signed the Paris Agreement on behalf of Estonian Government. Since 2019, he has established his own consulting firm Bitter Orange OÜ.
Greetings by the President
Dear members, dear partners and stakeholders,
First of all, I would like to thank my predecessor, Mr Gerald Schmilewski, President of the IPS, and the entire Executive Board, who has brought IPS here. I don't have time to grow as slowly as peat mosses do, so I promise to do it much faster. I will start by setting up routines, of course the people of peat must have the right to summer holidays, but then I must establish the closer relationships with National Committees, Commissions and expert groups.
I believe that IPS will require a stronger position on the international arena, with improved benefits for members and stronger organizational finances. I am confident that, together with the Executive Board and Secretariat, this will be possible.
The IPS strategy period is coming to its end. It will be necessary to compile a new strategy for our society in the coming months. More importantly, the strategy must be carried out. Today, environmental issues are the most salient all over the world, especially in the EU. It is important for us to be able to preserve sober mindset and call on the various parties to engage in knowledge-based, not emotional discussion.
I am personally characterized by conscientiousness, self-initiative and a responsible attitude to budgetary funds. I am a leader who is prepared to steer the organization in times good or bad, often taking the initiative myself. Thank you to everyone who has supported my candidacy.
Please do not hesitate to contact me at marko.pomerants@peatlands.org or +3725031365.

New Executive Board 2020-2022
In addition to the President, the Annual Assembly elected the following persons to the Executive Board:
First Vice President 2020-2024
Guus van Berckel, the Netherlands
Second Vice President 2020-2024
Jack Rieley, United Kingdom
Ordinary EB members
2020-2022 (shorter term, replaces Jack Rieley as ordinary member)
2020-2024 (in alphabetical order):
Donal Clarke, Ireland
Ingrida Krigere, Latvia (new)
Paul Short, Canada
Tuija Vähäkuopus, Finland (new)
Current EB members Sabine Jordan (Sweden), Lulie Melling (Malaysia) and Frank Tamminga (Germany) continue in their positions until the Assembly 2022.
We warmly welcome all new EB members and congratulate those that were re-elected. We express our heartful thanks also to former President Gerald Schmilewski, Second Vice President Dr Samu Valpola and ordinary Board member Zhengping Wang, who leave the Board as of today, and to all candidates who were nominated by their National Committees for EB positions.
Full contact details are available at www.peatlands.org/about-us/executive-board.
For further information, please contact:
Gilbert Ludwig
IPS Secretary General
gilbert.ludwig@peatlands.org