IPS Launches Art Competition for World Wetlands Day
Raised bogs, fens, tropical peat swamp forest, cutover areas, birds, mosses, great apes, people, tools, nature, fresh air, water, and machinery. We all know peatlands, but have you seen them through the lens of art?
As physical meetings are not possible right now, we are organising an art competition for World Wetlands Day, which is celebrated on 2 February 2021!
You can draw, paint, glue or pencil your favourite mire landscape, animal, plant, tractor, garden, bog monster or anything else related to peat and peatlands. Works can be submitted for the four different seasons (winter, spring, summer, autumn) and in three age groups:
Kids 0-9 years
Juniors 10-19 years
Adults 20-99 years
For practical reasons, the size should not exceed A4 (297 x 210 mm) or US letter size in landscape style. Please avoid slogans. Winning pictures will be published in a 2022 calendar that can be pre-ordered at the International Peatland Congress and later purchased from the IPS online shop.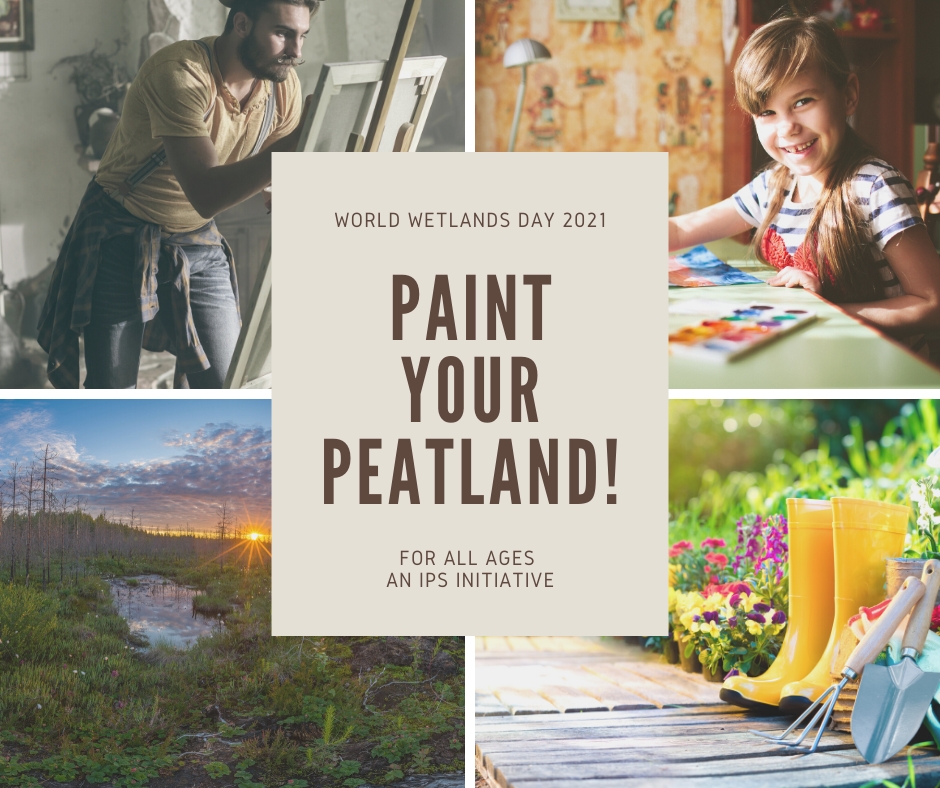 Send your submissions either by email (PDF or jpg, resolution at least 300 dpi for printing) or post to susann.warnecke (at) peatlands.org or IPS, Susann Warnecke, Suuruspääntie 20 as 1, 40520 Jyväskylä, Finland. Please do not forget to write the title, season, name and age (or age group) of the artist on the back of the paper or in the file name.
IPS reserves the right to publish the pictures in its publications and online. Deadline is 30 August. We are looking forward to your boggy art!
To read more about World Wetlands Day, visit www.worldwetlandsday.org.
P.S. One or two friends of art (preferably IPS members) are still needed in the jury. Contact us asap 😉